GRADALL BOOM TELESCOPES INTO STORAGE TANK FOR CLEANOUT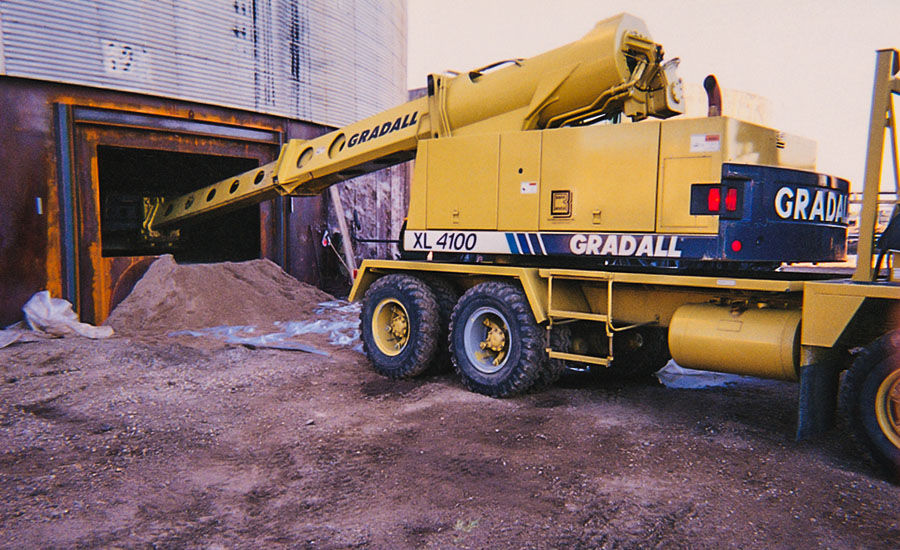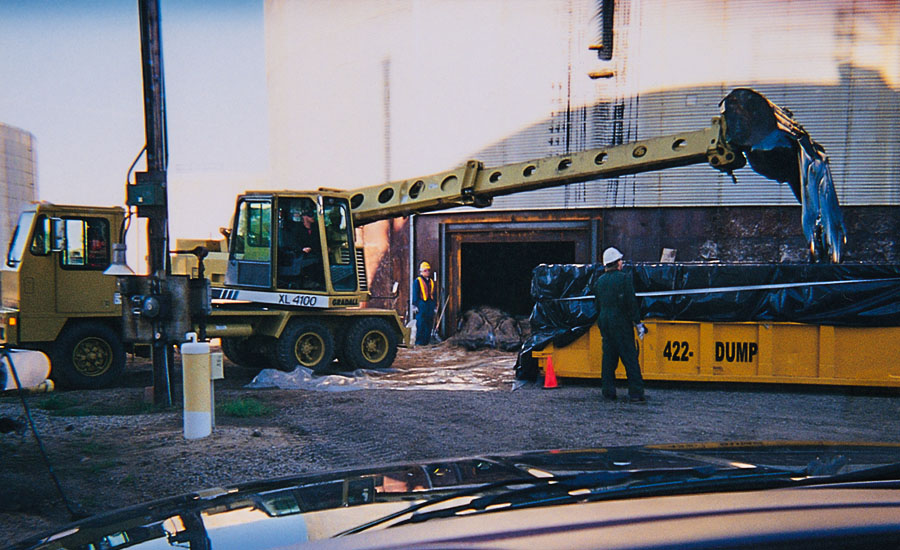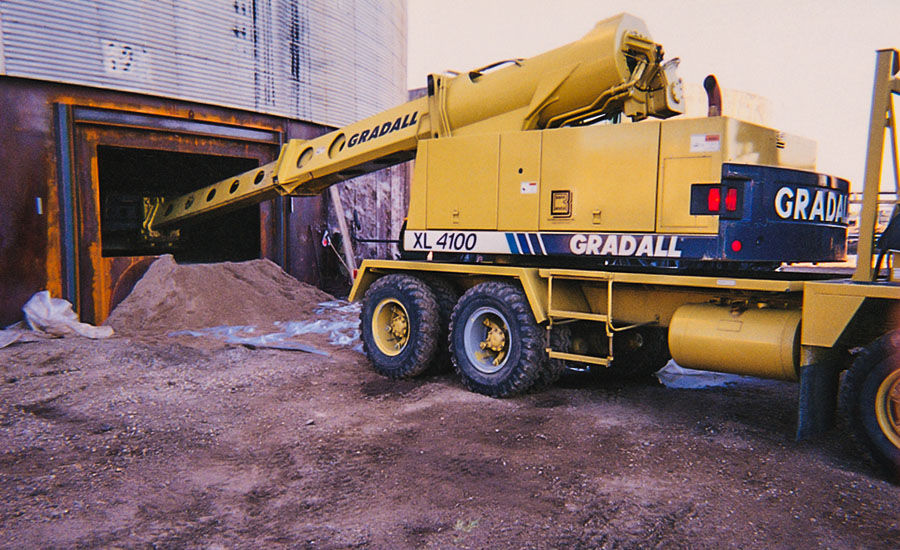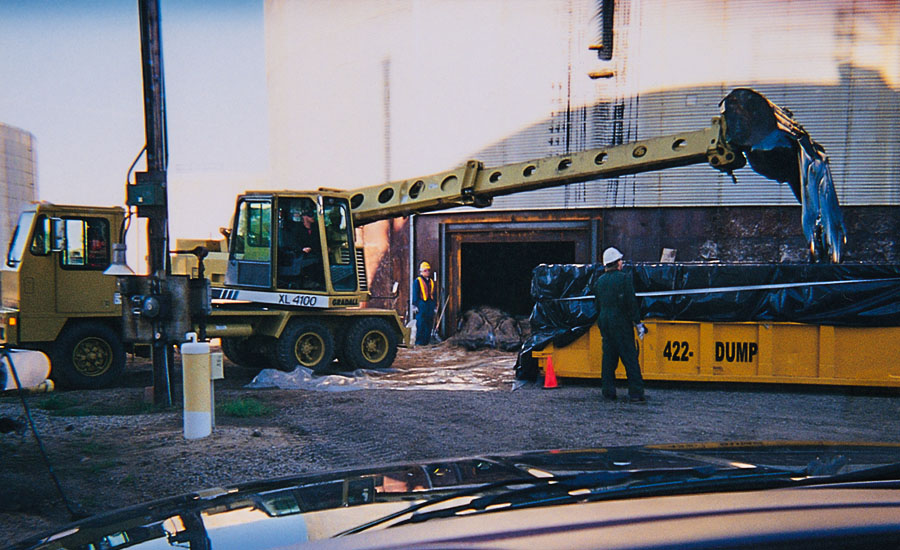 The unique design of the versatile Gradall® boom provided the solution for a difficult storage tank cleanout job at the Marathon/Ashland Oil Refinery in St. Paul, Minnesota. Veit Environmental Specialists of Rogers, Minnesota, was hired to remove about one million gallons of asphalt, which was in a semi-liquid, taffy-like state. Using a Model XL 4100 that had its bucket coated with diesel fuel to prevent sticking, they transferred the material from the storage tank to plastic-coated containers. The asphalt was then transported to a hazardous waste dump.
Gradall Versatility Advantages
The storage tank is one hundred feet tall, but the asphalt had to be removed through a door near the base of the tank that is only 10 feet wide and 5-1/2 feet in height.
The Gradall telescoping boom was ideally suited to the removal process, as it could easily reach into the tank through the small opening. Conventional excavators would have proven useless on this job - knuckle boom designs require excessive overhead room to work.
The full-tilting movements of the Gradall boom also made it easier to gather material inside the storage container with the boom-end bucket.
---

SEE EXAMPLES OF GRADALL VERSATILITY AT WORK

Choose from the drop downs to display our extensive list of Gradall job stories.
SELECT APPLICATION
Demolition
Drainage / Irrigation
General Construction
Highway / Roadside Maintenance
Industrial
Steel Mill Maintenance
Aluminum Mill Maintenance
Mine Scaling
Mining
Railway Maintenance
Site Work
Specialty
Storm Cleanup
SELECT MODEL
Crawlers
Discovery Crossover
Highway Wheeled
Industrial Maintenance
Steel Mill Maintenance
Aluminum Mill Maintenance
Mine Scaling
Railroad Maintenance
Rough Terrain Wheeled
SELECT REGION
International
Mid-Atlantic
Midwest
New England
Northeast
South
Southwest
West
It starts with the unique telescoping Gradall boom that handles more jobs efficiently, thanks to its movements and superior strength. Gradall offers a unique range of excavator undercarriages that have reshaped the industry idea of equipment mobility, both on and off highways.