WATCH GRADALL INGENUITY AT WORK
---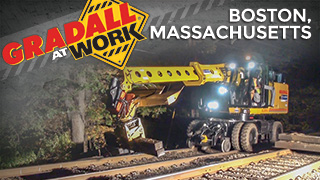 XL 3300 V w/Rail Gear
To address rail tie deterioration, a Gradall XL 3300V with a Rosenquist SB60 attachment allows the operator to carefully extract and replace ties, and evenly spread ballast.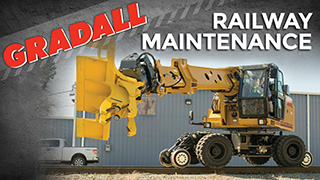 Railway Maintenance
Gradall's Railway Maintenance Machines are even more versatile and have greater on-track mobility thanks to new options like Neotec rail gear and the Kinshofer Nox-Tiltrotator.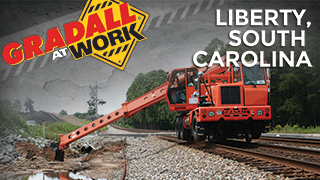 XL 4100 IV with Rail Gear
Major railways face the challenge to maintain drainage, clear slides, cut back vegetation and other jobs. Gradall's Series IV railway maintenance machines handle a range of jobs.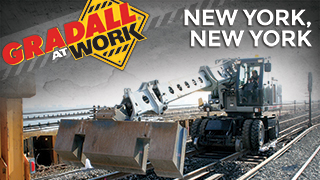 Xl 3300 III Hurricane Railway Repair
In late October 2012, Hurricane Sandy effectively shut down the A Line commuter train -- a critical portion of the New York Transit System.
It starts with the unique telescoping Gradall boom that handles more jobs efficiently, thanks to its movements and superior strength. Gradall offers a unique range of excavator undercarriages that have reshaped the industry idea of equipment mobility, both on and off highways.