WATCH GRADALL INGENUITY AT WORK
---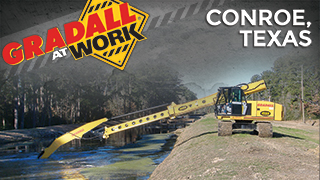 XL 5200 III with Telestick
The San Jacinto River Authority (SJRA) is responsible for developing, conserving and protecting the water resources of the San Jacinto River Basin.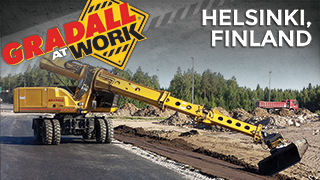 XL 4200 III 8' Boom Ext. & Tiltrotator
Hyvinkaan Tieluiska is the finishing contractor on a major highway project in Finland, designed to improve the Helsinki ring road junction with the highway to Tampere.
It starts with the unique telescoping Gradall boom that handles more jobs efficiently, thanks to its movements and superior strength. Gradall offers a unique range of excavator undercarriages that have reshaped the industry idea of equipment mobility, both on and off highways.