WATCH GRADALL INGENUITY AT WORK
---
XL 3100V Hurricane Cleanup
Emergencies happen, which is why special services teams are assembled in districts throughout Texas – like the Houston area, as it struggled to recover following Hurricane Harvey in September 2017.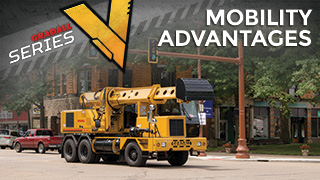 Series V Mobility Advantages
New Gradall Series V excavators with highway speed wheeled undercarriages -- featuring automatic transmissions, a new Series 4i engine and transfer case -- go head-to-head with the Series IV models
Discovery Series Excavators
Gradall's Discovery Series Excavators, the cost-effective solution for governments and contractors who need to do more work with fewer machines on tight budgets.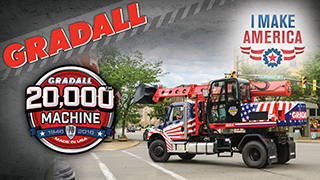 Gradall's 20,000th Excavator
Gradall Industries, Inc., rolled out its 20,000th excavator on Friday, June 24, 2016 during a celebration at its headquarters in New Philadelphia, Ohio.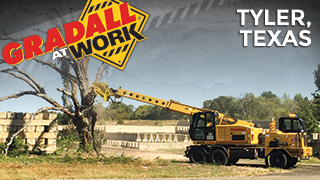 XL 4100 IV with Rotary Mower
Dramatic changes in Texas weather create an immediate need to clear away vegetation, clean drainage canals or remove fallen trees for the Texas Department of Transportation.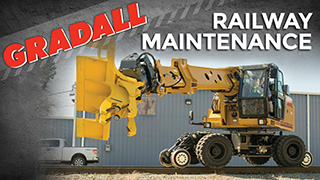 Railway Maintenance
Gradall's Railway Maintenance Machines are even more versatile and have greater on-track mobility thanks to new options like Neotec rail gear and the Kinshofer Nox-Tiltrotator.
XL 5100 IV Forestry Path Ditching
Mobility is a big advantage for Green Diamond Resource Co.. Gradall excavators are key in maintaining Washington State timber accessibility, including building 80 miles of road each year.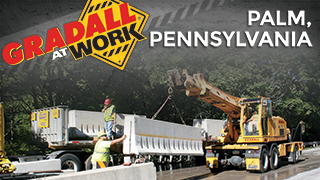 XL 5100 III Moves Jersey Barriers
The Interstate Safety Service Inc. relies on its ability to efficiently place concrete highway barriers. Driving a Gradall places 50% more barriers a day compared to conventional excavators.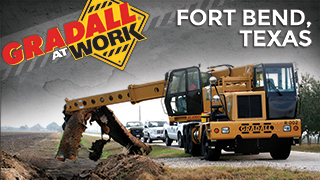 Xl 4100 IV Culvert Replacement
In less than two hours one day, the Fort Bend County Road & Bridge Department totally replaced a 30-foot culvert, using one XL 4100 IV excavator and no hand work.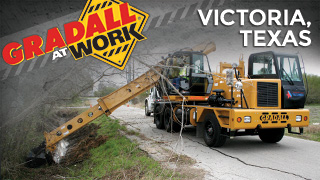 XL 4100 IV & XL 5100 IV 12' Boom Ext.
An ongoing effort by the Victoria Public Works Department is to preserve the Guadalupe River and surrounding areas. Gradall's XL 4100 IV is a critical tool in flood control efforts.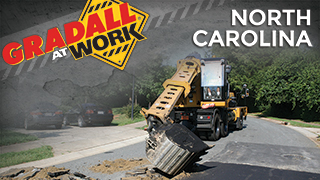 XL 4100 IV Road Repair
All major cities look for productive, more cost-efficient ways to maintain both major highways and neighborhood streets.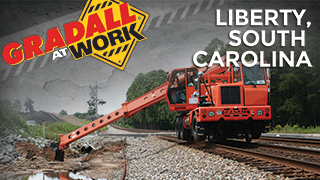 XL 4100 IV with Rail Gear
Major railways face the challenge to maintain drainage, clear slides, cut back vegetation and other jobs. Gradall's Series IV railway maintenance machines handle a range of jobs.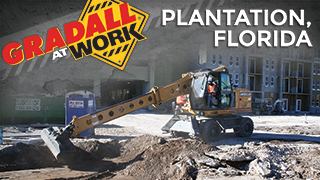 XL 3300 III & Two XL 4100 IV
Gradall Versatility works across America. Do you really think counties and contractors could handle all the highway and drainage work in Florida without some Gradalls?
It starts with the unique telescoping Gradall boom that handles more jobs efficiently, thanks to its movements and superior strength. Gradall offers a unique range of excavator undercarriages that have reshaped the industry idea of equipment mobility, both on and off highways.