WATCH GRADALL INGENUITY AT WORK
---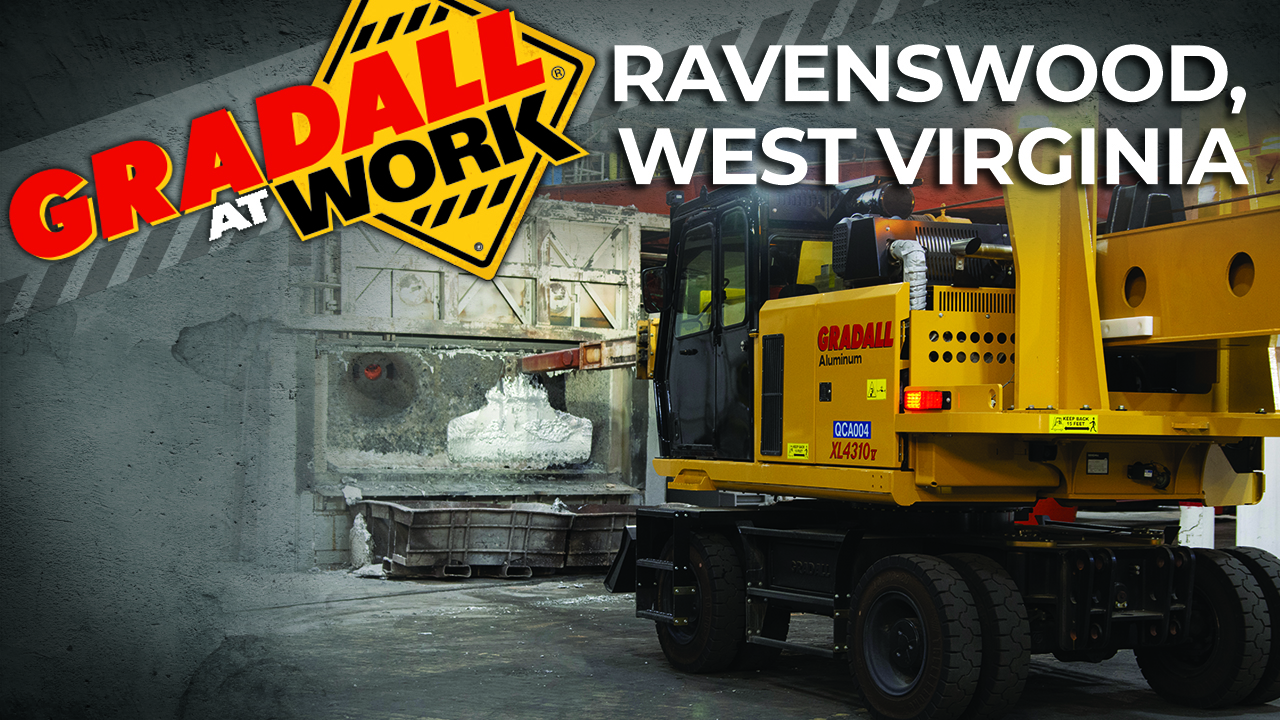 XL 4340 V Skims Dross in Aluminum Mill
Large aluminum mills meet demand for aluminum by using highly efficient equipment and procedures. Dross skimming is accomplished at the Constellium aluminum plant in Ravenswood, West Virginia using a Gradall XL 4340 V excavator.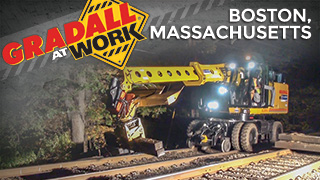 XL 3300 V w/Rail Gear
To address rail tie deterioration, a Gradall XL 3300V with a Rosenquist SB60 attachment allows the operator to carefully extract and replace ties, and evenly spread ballast.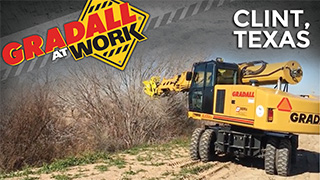 XL 5300 III with Rotary Mower
The extra reach and boom movements of the Gradall XL 5300 III helps keep critical irrigation canals open in Clint Texas.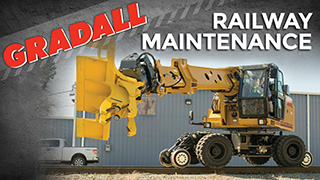 Railway Maintenance
Gradall's Railway Maintenance Machines are even more versatile and have greater on-track mobility thanks to new options like Neotec rail gear and the Kinshofer Nox-Tiltrotator.
XL 4300 III Ditching
The Gradall telescoping boom design's became the ideal machine to work on the ground floor of multi-story buildings, or to clean waterways under bridges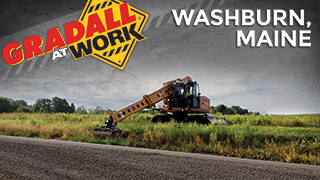 XL 4300 III Ledge Work
Big piles of snow in the winter, along with normal vegetation growth, can create an important, ongoing challenge for highway crews in Maine.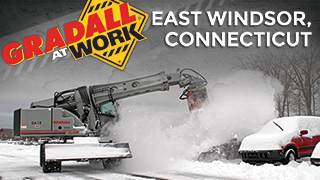 XL 4300 III Snow Removal
Southern Auto Auction in East Windsor, Connecticut, faces a monumental task every winter... how to remove mounds of snow that will move down the auction aisles.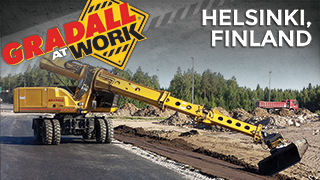 XL 4200 III 8' Boom Ext. & Tiltrotator
Hyvinkaan Tieluiska is the finishing contractor on a major highway project in Finland, designed to improve the Helsinki ring road junction with the highway to Tampere.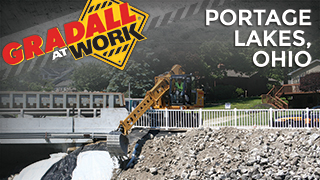 XL 3300 III Laying Riprap
Gradall XL 3300 III laying riprap along the shores of Portage Lakes, Ohio.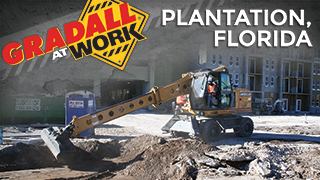 XL 3300 III & Two XL 4100 IV
Gradall Versatility works across America. Do you really think counties and contractors could handle all the highway and drainage work in Florida without some Gradalls?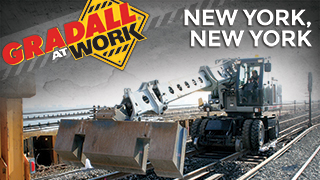 Xl 3300 III Hurricane Railway Repair
In late October 2012, Hurricane Sandy effectively shut down the A Line commuter train -- a critical portion of the New York Transit System.
It starts with the unique telescoping Gradall boom that handles more jobs efficiently, thanks to its movements and superior strength. Gradall offers a unique range of excavator undercarriages that have reshaped the industry idea of equipment mobility, both on and off highways.