WATCH GRADALL INGENUITY AT WORK
---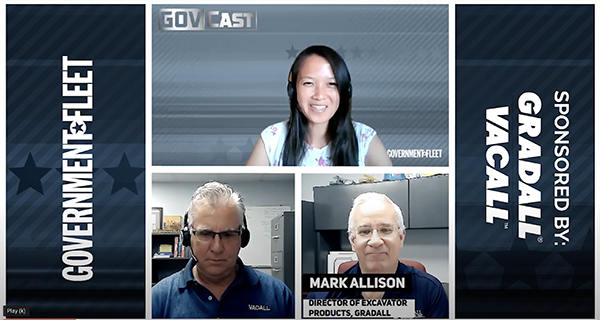 How the Right Public Works Equipment Can Ease Your Bottom Line
Government Fleet Executive Editor, Thi Dao, sits down with Mark Allison, Director of Excavator Products, Gradall, and Tod Ebetino, Director, Vacall Products, to discuss the importance of using the right equipment that can make jobs more efficient and cost-effective.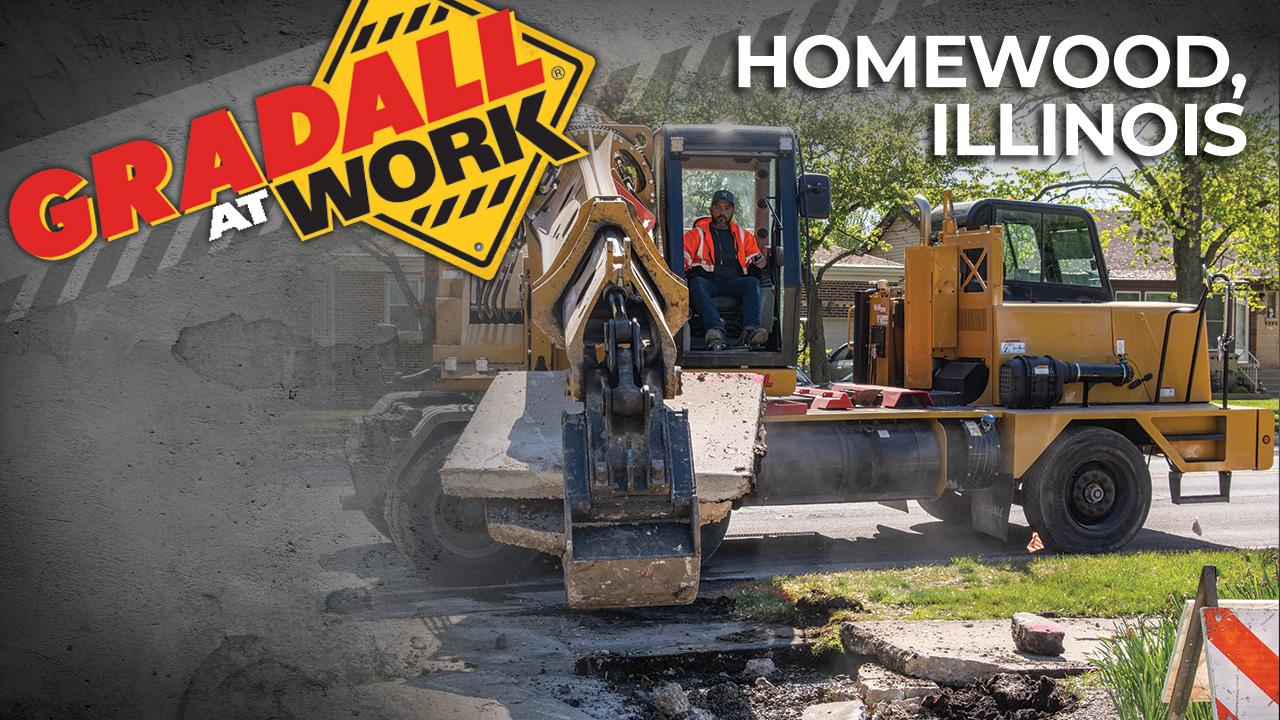 Highway speed wheeled excavator's powerful and precise boom movements demolish and remove curbs, gutters and sidewalks
A major curb and gutter project in the City of Homewood, Illinois required equipment that could carefully and productively remove existing concrete sections around corners at a number of intersections
Wheeled Excavator with Multiple Attachments Makes Quick Work of Sidewalk and Curb Removal
The City of Waukesha, Wisconsin, is accomplishing a challenging $5 million project to replace gutters, sidewalks and curb strips and create ADA compliant crosswalks on corners in a large number of neighborhoods in the city.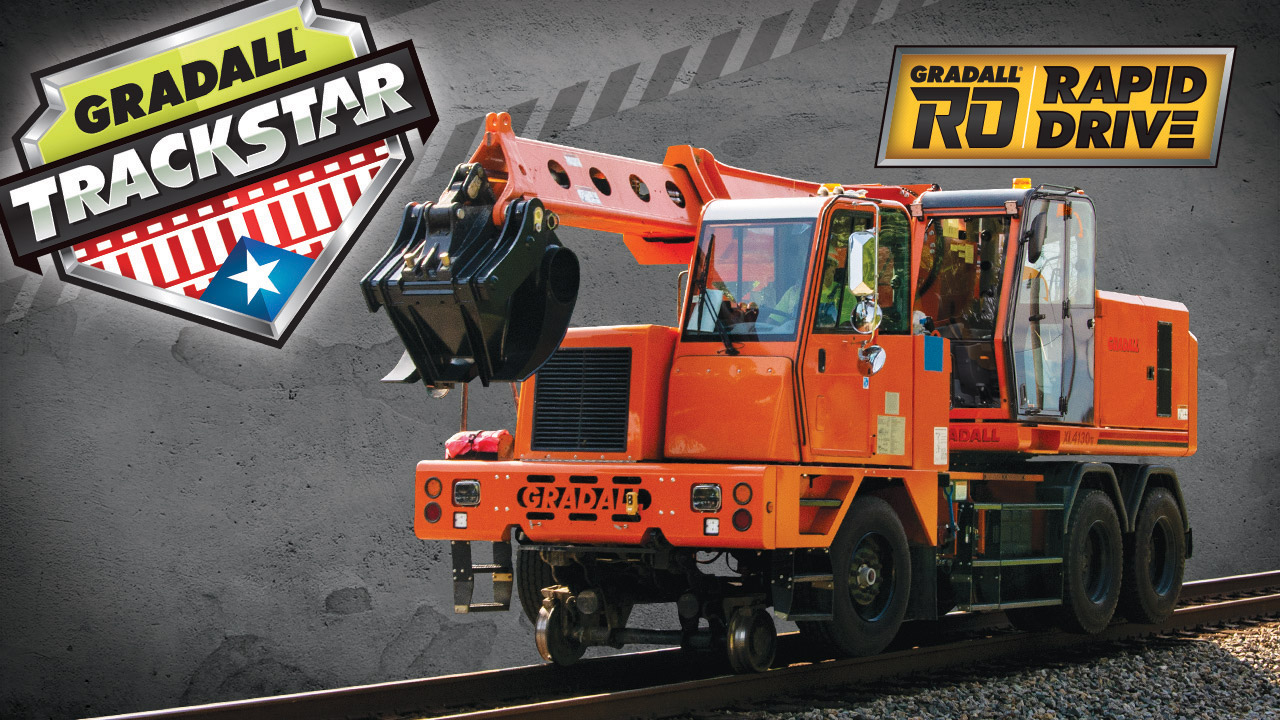 Gradall TrackStar Rapid Drive Rail Machine MOW Option
Gradall's latest option for TrackStar Highway models expedites travel on the track. The new Rapid Drive option allows you to travel at speeds up to 30 mph, both forward and backward.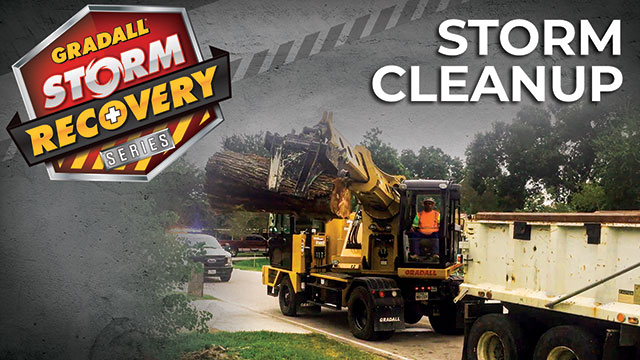 Gradall Storm Recovery Series Excavators
The weather experts say this year's hurricane season may pose a larger-than-normal threat. But thanks to Gradall's 75-year history of proven versatility and mobility, no other machine is better prepared to help you recover from hurricane damage.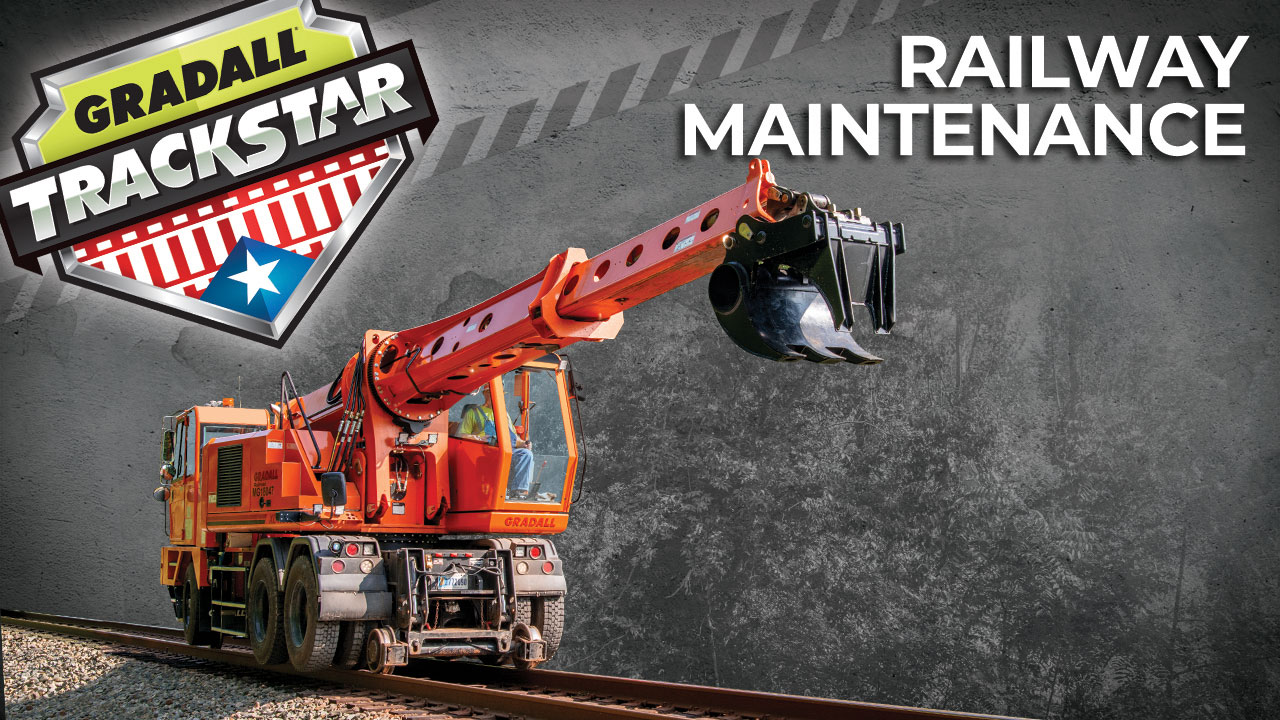 Gradall Trackstar Railroad Maintenance
Gradall's telescoping, tilting boom handles everything from rail and tie repairs to cleaning up landslides, vegetation control and crossing repair. Even in tunnels and under bridges, the low-profile boom keeps working efficiently.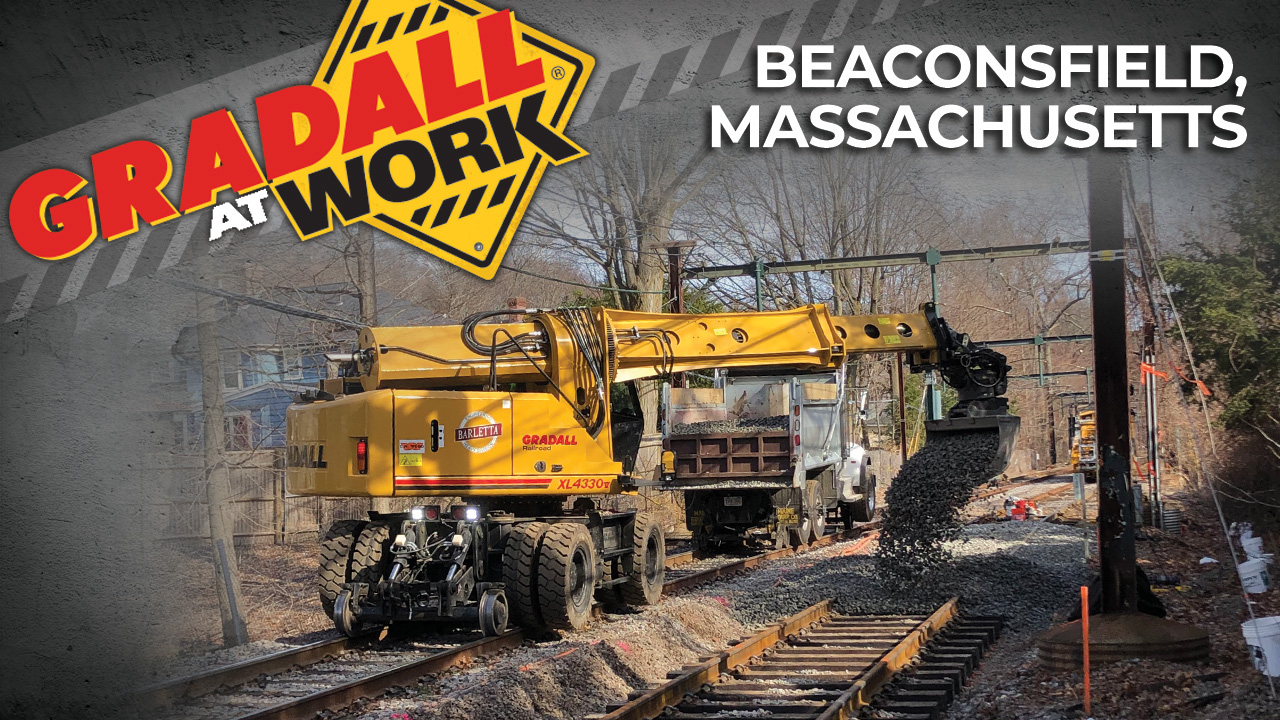 Wheeled Excavator with Rail Gear on Major Track Renewal Project
A major track renewal project launched by the Massachusetts Bay Transit Authority posed a major test for the multi-task capability of Gradall TrackStar railway maintenance machines working on the Green Line D Track between the Beaconsfield and Riverside stations near Brookline, Mass.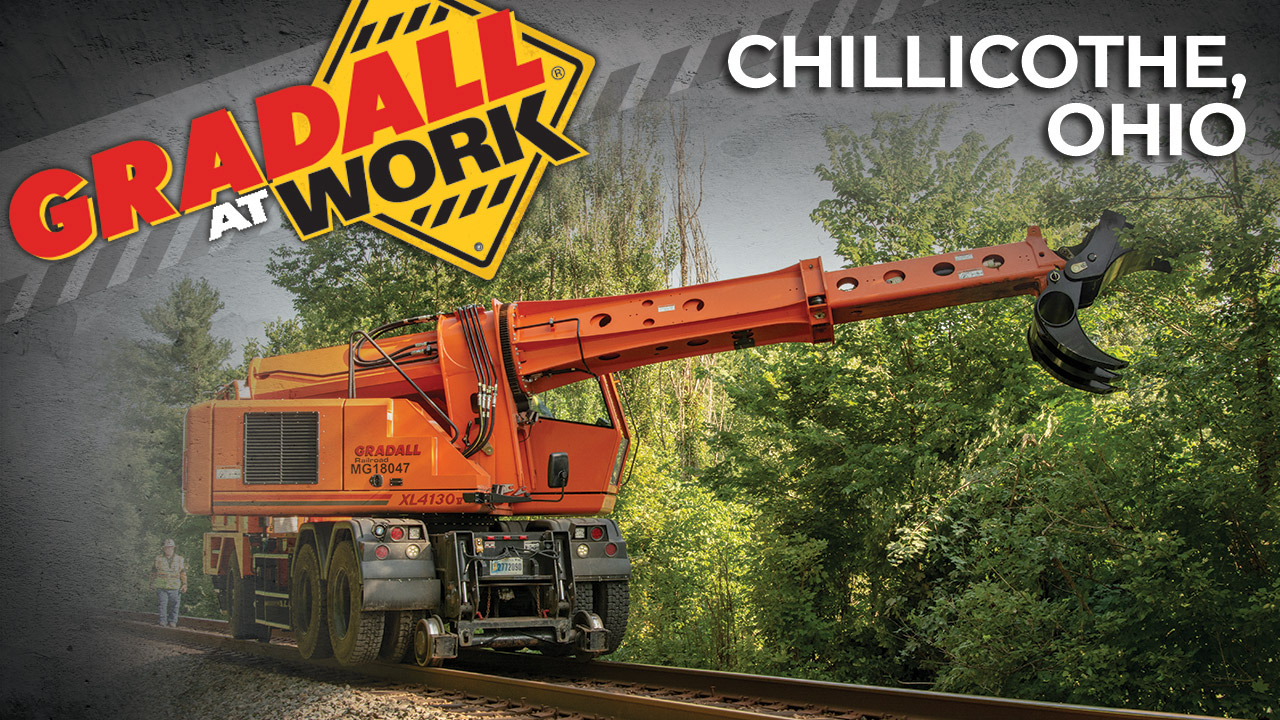 With grapple attachment, XL 4130 V handles MOW jobs efficiently
Controlling overgrown vegetation is an ongoing challenge for Norfolk Southern Railway, a Class 1 freight railroad in the U.S. Operating 19,420 route miles of track in 22 eastern states – some double track – keeps Norfolk Southern maintenance crews busy every day.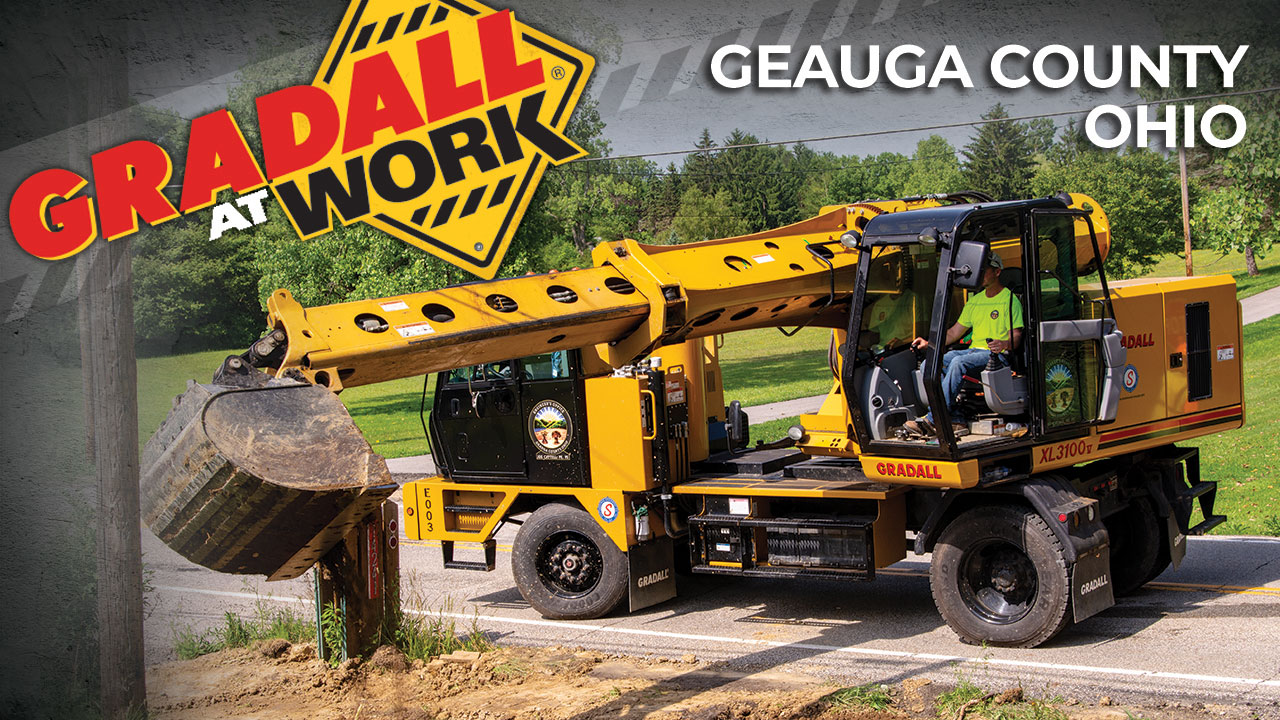 Fleet of Five Excavators Handle County's Road Maintenance
Five Gradall excavators are owned by the Geauga County Engineer's Office. Under the leadership of county engineer Joe Cattell, a resource rental program was established to make the versatile Gradalls and their operators available to work for political subdivisions countywide.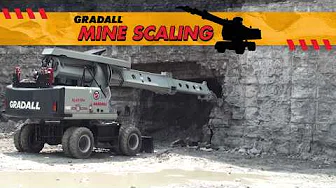 Gradall Specialty Excavators for Mine Scaling
Increase scaling productivity with unique boom action Handle the rigors of mine scaling with a rugged triangular Gradall boom, including full-boom tilt, double rollers and a host of other high performance, high durability features.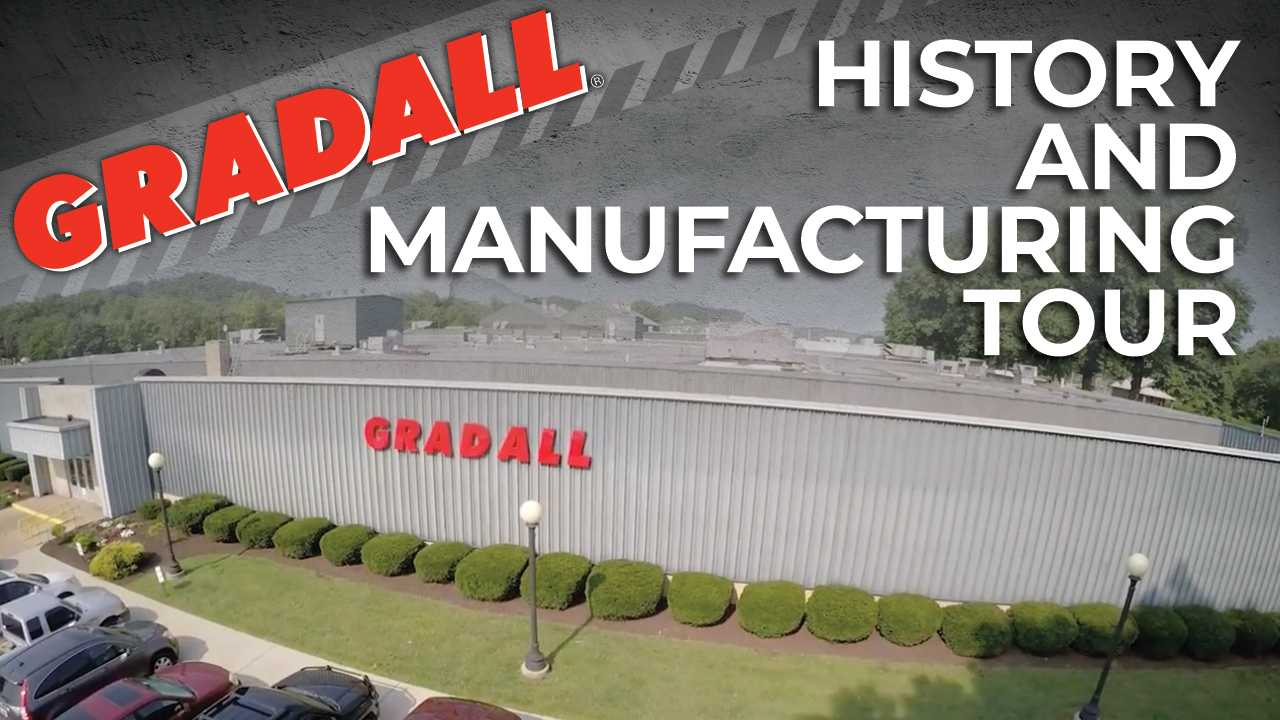 History and Manufacturing Video
Get an insider's view of Gradall Excavators; their history and current manufacturing capabilities. Featuring Gradall Industries' state-of-the-art manufacturing plant and the people behind the machine that revolutionized the construction industry in the 1940s, today, and into the future.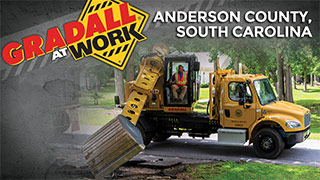 Discovery Excavator Handles Many Jobs
In one day's work Anderson County used its Discovery D 152 to remove a beaver dam that had blocked water from flowing through a drain pipe under a county road, remove and replace a cracked driveway apron, clean out roadside drainage ditches, and cleanup a stretch or road berm.
XL 3300 V w/Rail Gear
To address rail tie deterioration, a Gradall XL 3300V with a Rosenquist SB60 attachment allows the operator to carefully extract and replace ties, and evenly spread ballast.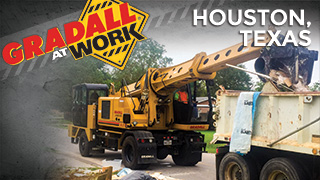 XL 3100V Hurricane Cleanup
Emergencies happen, which is why special services teams are assembled in districts throughout Texas – like the Houston area, as it struggled to recover following Hurricane Harvey in September 2017.
D154 with Flail Mower
The city of Bastrop, Texas purchased their first Gradall, a Discovery Series four-wheel-drive D154 model.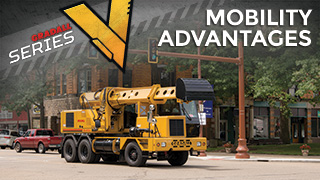 Series V Mobility Advantages
New Gradall Series V excavators with highway speed wheeled undercarriages -- featuring automatic transmissions, a new Series 4i engine and transfer case -- go head-to-head with the Series IV models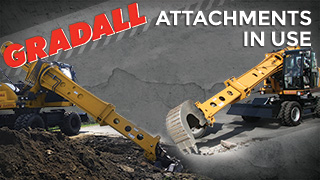 Attachments in Use
Includes demonstrations of the grapple, tree limb shear and mower for roadside maintenance, and the Telestick attachment that extends the reach of the Gradall telescoping boom.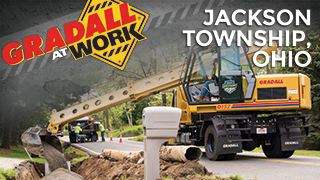 D152 Culvert Replacement
Gradall's excavators have proven to be an excellent equipment option for Jackson Township, Ohio, owning multiple models over the years.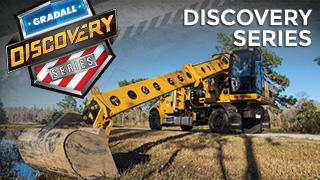 Discovery Series Excavators
Gradall's Discovery Series Excavators, the cost-effective solution for governments and contractors who need to do more work with fewer machines on tight budgets.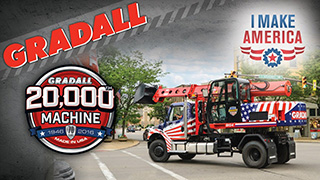 Gradall's 20,000th Excavator
Gradall Industries, Inc., rolled out its 20,000th excavator on Friday, June 24, 2016 during a celebration at its headquarters in New Philadelphia, Ohio.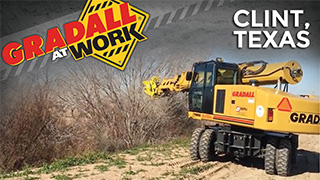 XL 5300 III with Rotary Mower
The extra reach and boom movements of the Gradall XL 5300 III helps keep critical irrigation canals open in Clint Texas.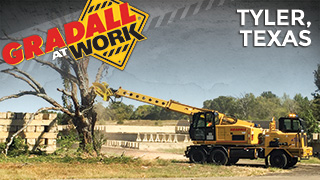 XL 4100 IV with Rotary Mower
Dramatic changes in Texas weather create an immediate need to clear away vegetation, clean drainage canals or remove fallen trees for the Texas Department of Transportation.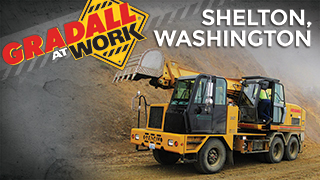 XL 5100 IV Forestry Path Ditching
Mobility is a big advantage for Green Diamond Resource Co.. Gradall excavators are key in maintaining Washington State timber accessibility, including building 80 miles of road each year.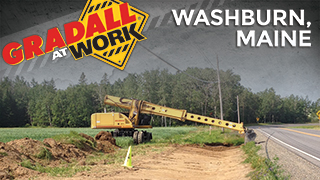 XL 4300 III Ditching
The Gradall telescoping boom design's became the ideal machine to work on the ground floor of multi-story buildings, or to clean waterways under bridges
XL 4300 III Ledge Work
Big piles of snow in the winter, along with normal vegetation growth, can create an important, ongoing challenge for highway crews in Maine.
XL 4300 III Snow Removal
Southern Auto Auction in East Windsor, Connecticut, faces a monumental task every winter... how to remove mounds of snow that will move down the auction aisles.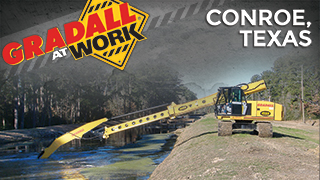 XL 5200 III with Telestick
The San Jacinto River Authority (SJRA) is responsible for developing, conserving and protecting the water resources of the San Jacinto River Basin.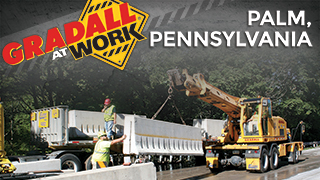 XL 5100 III Moves Jersey Barriers
The Interstate Safety Service Inc. relies on its ability to efficiently place concrete highway barriers. Driving a Gradall places 50% more barriers a day compared to conventional excavators.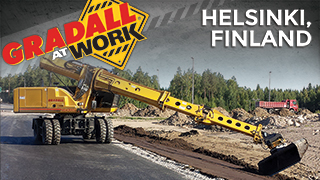 XL 4200 III 8' Boom Ext. & Tiltrotator
Hyvinkaan Tieluiska is the finishing contractor on a major highway project in Finland, designed to improve the Helsinki ring road junction with the highway to Tampere.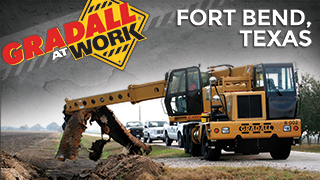 Xl 4100 IV Culvert Replacement
In less than two hours one day, the Fort Bend County Road & Bridge Department totally replaced a 30-foot culvert, using one XL 4100 IV excavator and no hand work.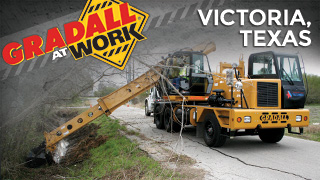 XL 4100 IV & XL 5100 IV 12' Boom Ext.
An ongoing effort by the Victoria Public Works Department is to preserve the Guadalupe River and surrounding areas. Gradall's XL 4100 IV is a critical tool in flood control efforts.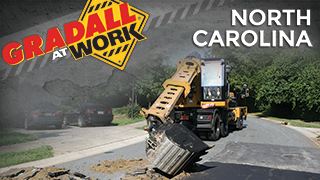 XL 4100 IV Road Repair
All major cities look for productive, more cost-efficient ways to maintain both major highways and neighborhood streets.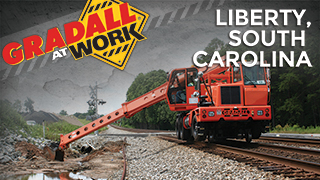 XL 4100 IV with Rail Gear
Major railways face the challenge to maintain drainage, clear slides, cut back vegetation and other jobs. Gradall's Series IV railway maintenance machines handle a range of jobs.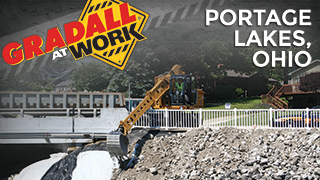 XL 3300 III Laying Riprap
Gradall XL 3300 III laying riprap along the shores of Portage Lakes, Ohio.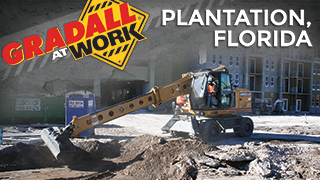 XL 3300 III & Two XL 4100 IV
Gradall Versatility works across America. Do you really think counties and contractors could handle all the highway and drainage work in Florida without some Gradalls?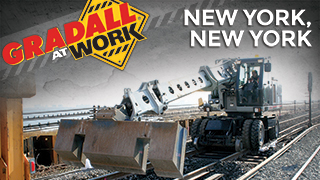 Xl 3300 III Hurricane Railway Repair
In late October 2012, Hurricane Sandy effectively shut down the A Line commuter train -- a critical portion of the New York Transit System.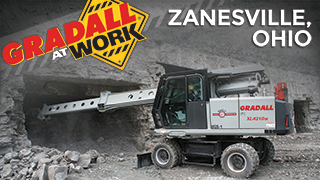 XL 4310 III Limestone Mine
A Gradall XL 4310 Series III with powerfull boom movements, impacts scaling productivity at new limestone mine.
Operator Training: Introduction
This is Part 1 in the Gradall Highway Speed Excavators Operator Training Video, focusing on General Safety Practices. This is a 5-part training video.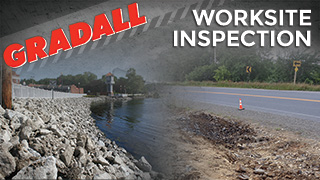 Operator Training: Worksite Inspection
This is Part 2 in the Gradall Highway Speed Excavators Operator Training Video, focusing on Worksite Inspection and its role in general excavator safety.
Operator Training: Walkaround Inspection
This is Part 3 in the Gradall Highway Speed Excavators Operator Training Video, focusing on The Preoperation Walkaround Inspection. This is a 5-part training video.
Operator Training: Function Check
This is Part 4 in the Gradall Highway Speed Excavators Operator Training Video, focusing on the Function Check. This is a 5-part training video.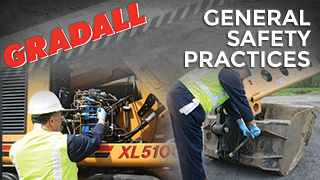 Operator Training: Safety Practices
This is Part 5 in the Gradall Highway Speed Excavators Operator Training Video, focusing on General Safety Practices. This is a 5-part training video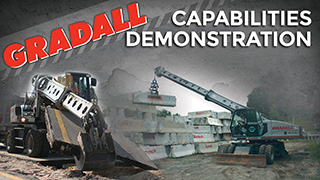 Capabilities Demonstration
Learn about the new XL Series Excavators from Gradall. Gradall Excavators feature a telescoping boom, and are designed to do the work of many men and many machines.
It starts with the unique telescoping Gradall boom that handles more jobs efficiently, thanks to its movements and superior strength. Gradall offers a unique range of excavator undercarriages that have reshaped the industry idea of equipment mobility, both on and off highways.