MORE VERSATILITY. MORE PRODUCTIVITY

Going back to the World War II years, when there was a shortage of workers and machines, Gradall excavators were invented to fill the void. Now, over 75 years later, Gradall excavators continue to meet the needs of governments, contractors and others with versatile machines that efficiently handle many different jobs, while at the same time eliminating much of the need for manual labor. Those are advantages that deliver measurable gains in productivity, even on tight budgets.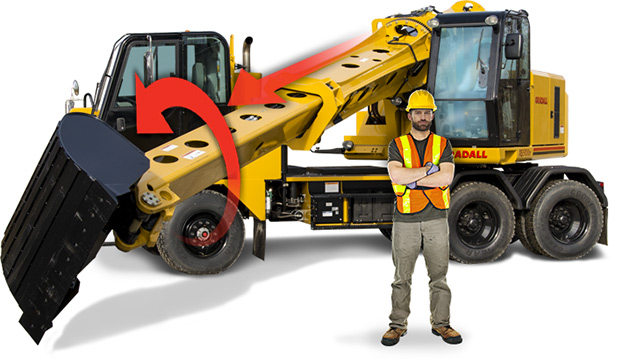 The source of Gradall's famed excavator versatility is its full tilting, telescoping boom. A key advantage for every Gradall excavator model, the strong boom uses overlapping sections, a state-of-the-art load-sensing hydraulic system and easy-to-manage joystick controls to extend and tilt the boom and attachments with exceptional accuracy and full power. The result? Gradalls get more work done by the end of every day.
The design of Gradall's telescoping, tilting boom allows it to work under trees, bridges signs, ground floors and multi-story buildings and other challenging job locations where conventional knuckle booms simply will not fit.
Powered by the world's most advanced high-pressure, load-sensing hydraulics system, the telescoping design also delivers full power at any boom angle and through the entire dig cycle. That's a huge advantage over knuckle boom designs that suffer from a severe reduction in force at stick angles over 90°.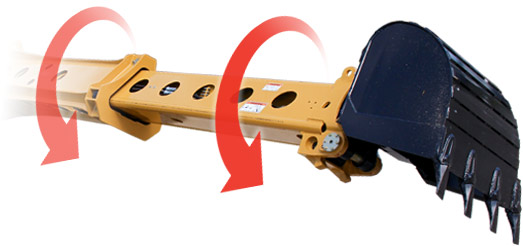 To properly position hammers, mowers, buckets and other attachments with full power, the entire Gradall boom can rotate as it telescopes. That's a huge productivity advantage over conventional excavators that use a boom-end attachment in an attempt to mimic Gradall's tilting action, but end up sacrificing considerable boom-end power.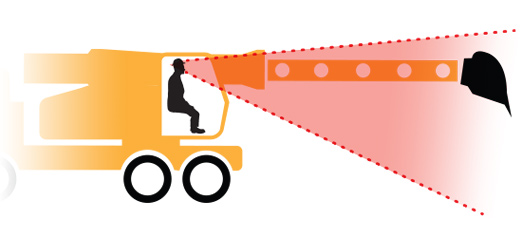 Operators can see the full length of the boom while it's working, and they can use an in-cab switch to select the Gradall, Deere or SAE joystick pattern they prefer.
All Gradall excavator carriers are designed to deliver the mobility and stability needed to get more done. Without the need for an extra truck and trailer, our highway speed models can be driven to job sites at 60 mph, and then repositioned from the upper cab at 5 mph while working.
On / off rubber tire undercarriage stability allows Gradall excavators to pick and carry material and work in any direction without outriggers. And our crawler undercarriages remain both stable and mobile while handling big jobs on any surface.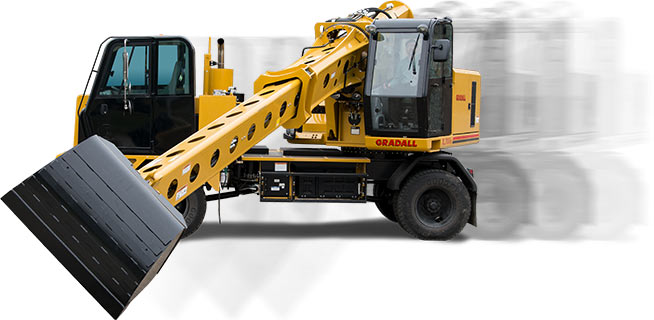 ---
CHECK OUT THESE HEAD-TO-HEAD COMPARISONS:
---
EXCAVATOR ATTACHMENTS
MAXIMIZE GRADALL PRODUCTIVITY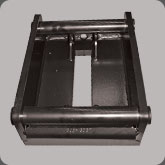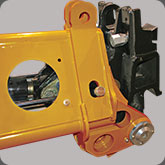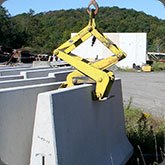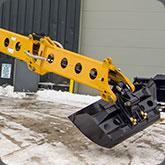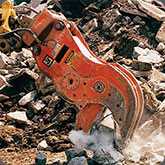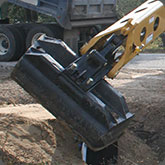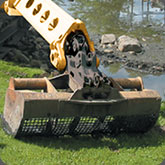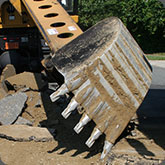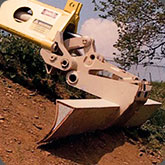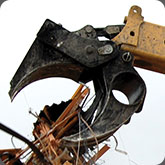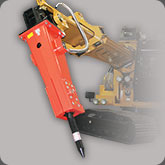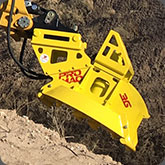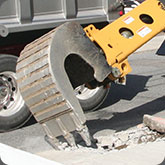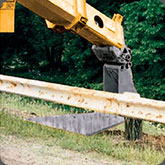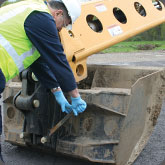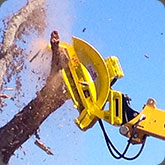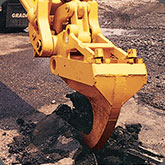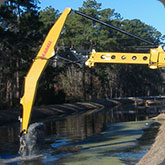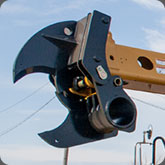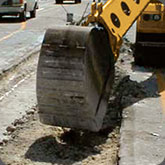 VIEW ALL ATTACHMENTS