Contractor's Choice Award Received By New Gradall Discovery Series Excavator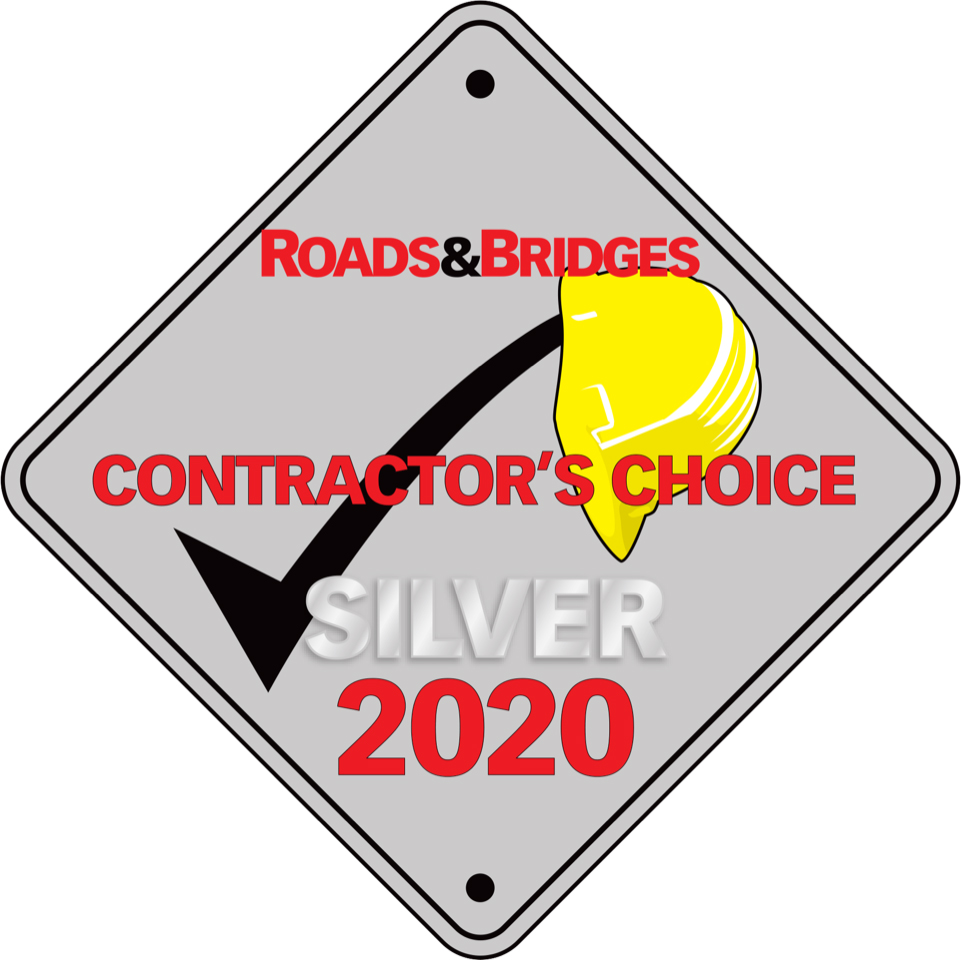 Gradall's new Discovery Series excavator models have received a 2020 Contractor's Choice Award from Roads & Bridges magazine. The awards are given in 32 categories each year as a result of balloting by contractors, who evaluate machines currently available from leading manufacturers.

The D174 and D172 Discovery Series excavator models, designed and manufactured by Gradall Industries, Inc., received a Silver Award in the Specialty Excavator category. Introduced at ConExpo/Con-Agg 2020, the popular new models are bigger, more muscular and more productive than the previous D154 and D152 Discovery Series models, with 36 percent more horsepower, greater torque to increase travel speed and hill-climbing capability and greater overall productivity.

Developed in collaboration with Freightliner, the Discovery Series models are designed to deliver "more dig for the dollar," providing budget priced Gradall excavator productivity for grading, excavating, ditching and mowing as well as curb, culvert and pavement replacement — jobs typically performed by governments and specialty contractors.

The D174 has four-wheel-drive while the D172 is a two-wheel-drive machine. Both feature Gradall telescoping, full-tilting booms and are built on Freightliner M2 chassis day cabs. For more information, visit www.gradall.com/products/discovery.php.

Roads & Bridges magazine is one of the leading magazines covering the transportation construction and maintenance marketplace in North America.

Gradall Industries, Inc., the only manufacturer of excavators exclusively in the U.S., may be contacted toll-free at 800-445-4752, or by mail to 406 Mill Ave. SW, New Philadelphia, OH 44663.



Alamo Group, Inc.: For over 40 years, Alamo Group has been a world leader in the design, manufacture, distribution, and service of high-quality equipment for right-of-way maintenance and agriculture. Alamo products include tractor and truck mounted mowing and other vegetation maintenance equipment, excavators, street sweepers, vacuum trucks, snow removal equipment, pothole patchers, agricultural attachments, and related aftermarket parts and services. Alamo currently produces and assembles products in 16 principal facilities worldwide, sold through Alamo Group's marketing organizations and Alamo's extensive independent worldwide dealer networks under various trademarks and trade names. These include Alamo Industrial, Tiger, Schwarze, Gradall, Vacall, Nite-Hawk, Henke Manufacturing, Schulte, Rhino, M & W, SMC, Herschel, Valu-Bilt, Bomford, Spearhead, McConnel, Twose, SMA, Forges Gorce, Faucheux, Rousseau, Rivard, and others. Alamo Group went public in 1993 and since 1995 has been listed on the New York Stock Exchange as ALG. Visit our website at
www.alamo-group.com

RETURN TO NEWS INDEX
It starts with the unique telescoping Gradall boom that handles more jobs efficiently, thanks to its movements and superior strength. Gradall offers a unique range of excavator undercarriages that have reshaped the industry idea of equipment mobility, both on and off highways.